Novo Park is one of the first and the largest business parks in Bucharest. The complex consists of seven buildings with a gross leasable area of 75,000 square meters of class A office spaces, and is located in the North of Bucharest, next to Pipera subway station. The first building was inaugurated in 2005 and the complex has currently reached 99% occupancy rate.
Continuously improving of the spaces, amenities, resources and logistics are just some of the benefits noticed by the multinational companies that have chosen to renew the partnership with Novo Park.
Within Novo Park Starbucks opened the first café in a business park in Romania. Some of the other amenities within the complex are: restaurants, coffee shops and a fitness club.
Novo Park is located in the North of Bucharest, in Pipera district. The office complex is 15 minutes away from downtown, it is very close to Henry Coanda International Airport and to the main National Roads (A1, A2 and A3 Highway, DN1). Also, the tenants have easy access to public transportation.
Some of our partners: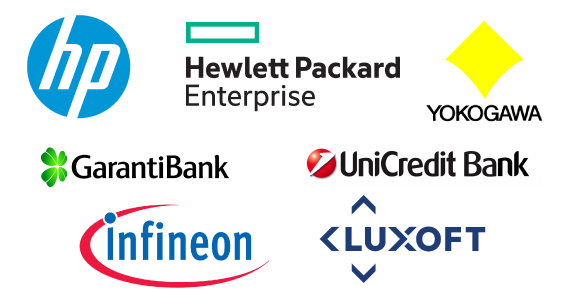 The wide range of facilities offered, such as various cafeterias and gym,combined with the easy access make Novo Park an excellent solution for ouremployees. We highly appreciate the openness and responsiveness of the team
Mr. Jihad Haidar, Managing Director
Infineon Tehnologies Romania
Taking into account aspects like costs, quality of services and our employee'ssatisfaction, we considered Novo Park as the best choice for our headquarters in Romania.
Mr. Horea Harsan, Country Manager
Yokogawa Europe B.V. Romania Branch1
In Novo Park, we enjoy an excellent office space combined with unique facilitiesand a spacious green area.
Mr. Bogdan Pelinescu, Country Manager
Luxoft Romania
We chose Novo Park for the opening of the first Starbucks unit in a businesspark in Romania for being the best location in a key business area, where many of our clients work. This strategic decision is already successful for Starbucks.
Mr. Petko Zahariev, CEO
Marinopoulos Coffee Company III S.R.L.
As one of the first tenants to move into Novo Park, we have chosen to staybecause of the continuous improvements and new facilities being added to thecomplex. This approach made us feels that our needs are not only being met, butanticipated
Mr. Mihnea Vasiliu, General Manager
Ringier Romania
Novo Park offers us an excellent location within a well-developed business parkcomplete with a wide array of facilities for our employees, including parkingspaces, cafeterias and gym.
Mr. Dorin Grigorescu, Director Resurse Umane
Mondelez
Novo Park is offering us exactly what we need: modern high quality class Aoffices with a specially customized operational area, located close to public transportation, in an area with plenty of useful amenities. So far, the relocation to Novo Park had a very positive impact on our team, and we expect this to continue.
Mr. Jean Istasse, General Manager
Sodexo Pass Romania
Novo Park provides us with flexible high quality office space customized for ourneeds and growing business in Romania. It feels like home.
Mr. Radu Enache, Country Manager
Hewlett Packard Romania
Being located in what we consider to be one of the most dynamic business areasin Bucharest, Novo Park provides the appropriate office space our complexbusiness requires, supporting us in our professional endeavors.
Mr. Okan Yurtsever, General Manager
Garanti Leasing
Novo Park offers to our employees a combination of benefits such as qualityoffice space and high business park facilities located in an easily-accesibile area.
Ms. Gabriella Golfre Andreasi, Branch Manager
UniCredit Business Integrated Solutions S.C.p.A Romania